The internet is filled with garbage like the above meme. It drives people to shame eat, to self punish and creates disordered eating.  I'm here to set this straight for you so you can rise above this nonsense like smart people should.
Sadly, many of us have been used to self punishing for transgressions related to eating.
Binge/Restrict:  over eating  or eating 'bad' food followed by starvation or food restriction. Bad food could be considered "not clean" and this falls into the eating disorder Orthorexia.   See this blog
"Oh no, I ate that bag of Cheetos,  tomorrow .That's it… No  sugar, no caffeine!! I'll work out two hours a day all week to burn it off."
Paws up if you've been there.

We are going to put this to rest right here. Today. You are going to read this, digest it and reflect on it with peace in your brain so you can stop with all the mental torture.
First of all.. This behavior gets us no where. You and I both know it. Say it out loud. It gets us no where!  NOTHING positive comes from this.  Repetitive negative self talk begat negative actions which begat more negative self talk and pretty soon.. WTF, you're falling down a rabbit hole of despair over your inability to lose weight, control your eating . Worse yet.. you feel like a failure because of FOOD. BECAUSE of food!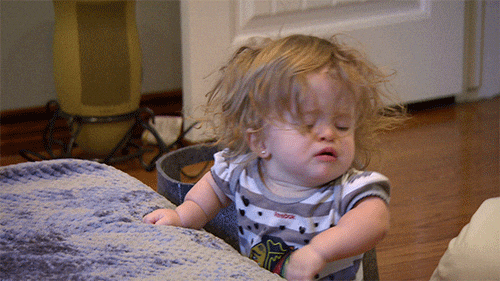 "OMG, I went out with my friends and had one drink. I couldn't help myself we got  apps. Then I had more drinks and then we went to Denny's. I said "screw it" and ate  a Grand Slam with hash browns and sausage. OMG I woke up today feeling horrible. Why did I do that?  I worked so hard this week. I was good until we went out.  I shouldn't go out. I can't believe I f*cked this up.  I can't believe I'm like this.  I'm going to eat what I want to day because "f*ck it"  I'll start my program tomorrow and if I'm GOOD all week then I'll lose the weight I gained today. "
Monday morning:  "I feel disgusting. My pant's don't fit me. I look so puffy and disgusting. I don't even feel like going to the gym.  Today I'm not eating until after  dinner and no coffee for me. No sugar. Sugar is the devil. I need to get it together. Why did I do this? I can't believe how I cant' get my life together."
Let me help you now.  This is common dialog for many of us. I'm going to tell you once again that this behavior is an endless cycle of garbage talk and will never, ever help us reach any goal.  If your kiddo spoke to herself, this way or Gawd -forbid a teacher told your kiddo this exact thing, we'd put a stop to this immediately. It's not healthy.
REALITY SPEAK
We do not assign morality to food.  There is no good or bad food. 
Listen up all you "sugar is evil" people. I see you. I'm calling you out. You post out how sugar is the devil and I see you eating cookies and candy on Facebook  and elsewhere.   There is NO morality assigned to food.
What if: instead of saying  "Decisions/food are "GOOD" or "BAD"
Let's change our thinking to
"for me personally  decisions are  either 'helpful' or "not helpful to my life/goals".
A decision I make could be "not helpful to my goal" even if for another person it would be helpful.
"I'm in my prep and very close to stage time. Eating this additional serving of strawberries  is not helpful to me today". 
That doesn't mean eating extra strawberries is wrong for everyone. Just today, my prep goals would not deem the additional food helpful. It's not a moral issue.
Decisions CAN create for us chaos or  harmony for each of us.  A decision might create chaos for you but may not  be chaotic for someone else.
Here's two scenarios to consider:   
Mary works in an office and it's the holidays. There is a lot of food and treats there every day.   Mary said to herself
"There are so many treats at work and it's really hard to stay away from them so I'm going to have 1 cupcake on Tuesday and enjoy that.  I will have a little bit of  Joann's dessert she 's bringing on Friday. I'm excited to try it, she talks about it all the time." 
Same scenario: chaotic
"Oh no, I went to the break room for coffee and I couldn't help myself because someone handed me a cup cake. I'm just going to eat what I want now. I did so good for so many days but it's just staring at me. I have to eat it now.  I just can't lose weight. I'm addicted to sugar. I hate myself. I hate my belly. Why am I like this? "
In scenario 1.  Mary was accountable and made a decision based on what was helpful to her. She didn't vilify the food. She didn't' blame anyone else for what she ate. She choose what she wanted and it made her happy to eat it. She had a positive experience with the choice and she didn't' feel chaotic or the need to punish herself." #helpful
In scenario 2:  The decision she made was NOT helpful to her.  She acted impulsively and blamed it on someone handing her the treat.  She created a dialog that made her feel ashamed and degrade her ability to reach her goals . She degraded her  body.   #nothelpful
Punishment: Exercise is not punishment. We do not punish our children with exercise when they don't pick up their toys.  If your kiddo has an ice cream cone, would you then tell her to do 283 burpees?  If a coach followed your kiddo from the lunch room to gym class and told them to 'work off that meal with 680 burpees' would you feel ok about that?   The punishment didn't fit the crime because eating isn't a crime.
When we think of this nasty cycle, we are again reminded.. it doesn't help. It isn't logical. It doesn't get us further on our goals.  Thoughtful planning and mindfulness with logic will help us understand our decisions.
My guess that you are a decent person. You don't lie to yourself and you trust yourself . You don't deserve punishment.  We don't need to do this any more and especially regarding food and exercise. We certainly are smart enough to realize that when things don't work, we should stop doing them.  Can we take some self love and realize that mindset can go farther than 680 burpees?  I know we can!!