"I workout at home. I am not buying any more equipment. How do I make the workout harder?"
"The workout my coach gave me is too easy."
So let's dig right in and talk about your workout and the effort you need to apply to it. For amazing results, it should be intense. That means you should have laser focus and give 100 percent effort to your sessions.
We often see clients walking through their workouts with a very lackadaisical pace.
Last week, I got a check in from a client who said "I need harder workouts".
If you have ever thought that.. you need to work harder. This is on you. I can give my clients a series with 5 pound weights and I anticipate they will kick their own asses with that.
I will give you some really nice ideas here now to increase your intensity and raise your game. I'm throwing shade on that last check in.. Work harder!! I'm squeezing so hard here.. RARRRRRRRRR

Ways to increase intensity:
Lift heavier: I gave Mary Beth 3 sets of 10 reps with her bicep curls. She's been doing 8 pounds on those curls for 2 months.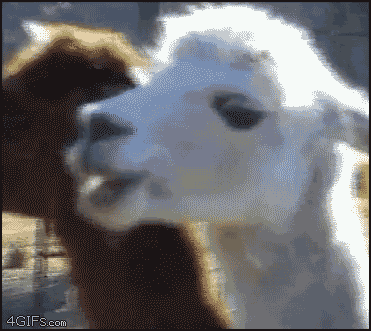 Your body gets used to lifting a certain amount and it adapts. So now you need to grab a heavier weight and push your muscle to do more.
Pro Tip: Muscle engagement. Visualize that you are lifting 100 pounds on those curls and resist!! Squeeze. Visualize your muscles growing!! Connect the hardware (brain)to the soft ware (body). Tell your muscles to grow!!
Muscles grow when they are challenged!! We have to keep on the progressive overload if we want results so keep lifting heavier!! Look for increases in strength to let you know you are building!! YES.
More reps: Our client said she's not investing in more weights and the 10 pounds she has to use is all she is going to use. Hmmm..
I asked her to add sets. Progressive overload is still happening by using a more volume training approach. She can do 4 sets of 12-15. I promise you, she will burn out and feel that fatigue!! If you can't increase weight.. increase reps.
Super sets: This is a fun way to fatigue the muscle. Fun for who? hahahah.. It's a burn like none other.
Marybeth was given
bicep curls 3×10
Tricep kickbacks 3×10
So she can super set them
Bicep curl 10 reps
+
Tricep kickback 10 reps
3 sets
No rest between those two moves. A super set is just putting two moves in succession. You can super set anything together. After she does her superset, then she will rest. Repeat 3-4 times.
Giant set: adding 3 or more moves in succession before you rest. It's often called a Circuit.
Let me be clear.. if you can do more.. do more!! If you have energy for a second workout or could go take a class.. you did not do your job. You should be spent.
Ok.. here's one for you..
Let's say you are doing cardio blasts at home or the gym. You are bored or just not feeling the effort is there. You can increase intensity in your basic movement by using the STAR method.
STAR stands for
Speed
Tempo
Air
Range of Motion (ROM)
How to do this:
Start with a very basic move. Any one will do.
Round 1: do your basic move.
Round 2: change the speed (faster.. slower.. up to you)
Round 3: change the tempo.. to what? Doesn't matter. Slow, fast slow fast.. just alter the tempo.
Round 4: Add a hop or jump to it!!
Round 5: See how big the movement can be!!
My video below shows this!!
My video shows a very basic movement. It can work with any thing!! You could increase the box height too. You could use a ladder.. you could just do super basic movements on the floor like skaters or jumping jacks. You could use a bosu too!
How to do this for cardio. Set your timer for 30 seconds work/ 10 seconds rest.
Pick one move then do the STAR method. That's 5 rounds! Or do it twice! Mix and match rounds.. you got this..
In your weight training, you can also somewhat modify this to your lifts. Using tempo changes, holds, less rests, more rests, all create variance in your training. Our bodies need to be pushed.
</div)
Add plyo or band work
If you are still having trouble pushing the intensity up, do your moves then add band work
or plyo between sets.

Less Rest Time: The more fit you become, the less rest you will need. You can do a workout
"for time" and watch your intensity go up. Remember you must always keep good form. You do not have to speed through it, just try cutting down the amount of rest you need.


Band hacks
Bands workouts are often mislabeled as too easy or 'dumb' but listen.. band workouts are hard.. IF you do it right.

The beauty of using a band is that we can use some pretty intense training styles like time under tension (TUT) to overload the muscle. Time under tension means that your band is tight and your muscle is working against it.
The biggest secret I can tell you is to keep your band tight when you are using it. Don't let it get loose during your set. This video will show you exactly how to get the most from your band workouts and what NOT to do!

One thing to remember, you are fully in charge of the work you are doing. So push really hard!!!
This is Baby Iggy. He's very sure you can train harder. So go on and do that.